Demet Özdemir (born 26 February 1992) is a Turkish actress, comedian, model, and dancer. She moved to Istanbul with her mother and siblings after her parent's divorce, when she was seven years old. Her grandmother was the one of Turkish minorities in Bulgaria (a.k.a Bulgarian Turk). She immigrated from Bulgaria to Turkey. Her grandmother and her brother later immigrated to Germany. Initially, she was a backup dancer for Bengü and later joined the dance group of Efes Kızları. Özdemir then appeared on Mustafa Sandal's music video "Ateş Et ve Unut".
| | |
| --- | --- |
| Name | Demet Özdemir |
| Date of Birth | 26 Feb 1992 |
| Birth Place | İzmit, Turkey |
| Nationality | Turkish |
| Education | A two years theatre course |
| College | Şahika Tekand – Studio Oyuncuları, Turkey |
| Years active | 2013–present |
| Currently Dating | Oğuzhan Koç |
Özdemir was born on 26 February 1992 as the youngest of three children. She had her first casting for Fox's fantasy series Sana Bir Sır Vereceğim alongside her first partner Ekin Koç, playing the character "Aylin" with electric power. This role became a phenomenon for a young audience. The series developed a loyal fanbase. Due to this, The series was published before prime time. It wasn't known to an adult audience. Later, she portrayed the character of "Ayla" in the historical series Kurt Seyit ve Şura, and got a role as "Demet" in the movie Tut Sözünü. She then played the character of "Aslı" on Star TV's series Çilek Kokusu. Özdemir also appeared in Bengü's music video "Hodri Meydan".
In 2016, Özdemir played the lead role in "Lale Yenilmez" in the Turkish romantic comedy series No 309. It ended on 25 October 2017 with 65 episodes. It was aired in Venezuela, Paraguay, Chile, Bolivia, Spain, Romania, and Hungary as well. She played in dance-comedy film "Sen Kiminle Dans Ediyorsun, written by Burak Aksak famous writer of hit surreal comedy Leyla ile Mecnun.
From 2018 to 2019, she played the lead role "Sanem" in the Turkish romantic comedy series Erkenci Kuş (Daydreamer) opposite Can Yaman. She received the Best Actress award at the 2019 Murex d'Or in Lebanon for her role in this series. Erkenci Kuş was aired many times in prime time in Italy and the actress was invited to the popular entertainment show, Verissimo. Her interview was watched by over 3.5 million people.
In November 2019, she became a brand ambassador for Pantene Turkey. Between 2019 and 2021, Özdemir played the lead role "Zeynep" in Doğduğun Ev Kaderindir (My Home, My Destiny). The series is produced by OGM Pictures, directed by Çağrı Bayrak, and premiered on TV8 on 25 December 2019. The script is inspired by Gülseren Budayıcıoğlu's novel Camdaki Kız. She then had a leading role in the Netflix movies Aşk Taktikleri and Aşk Taktikleri 2.
Movies And TV Series
Series
Movies
| Year | Title | Role | Notes |
| --- | --- | --- | --- |
| 2015 | Tut Sözünü | Demet | Main role |
| 2017 | Sen Kiminle Dans Ediyorsun | Aysel | Main role |
| 2022 | Aşk Taktikleri | Aslı Yıldırım | Main role |
Demet Özdemir Images Gallery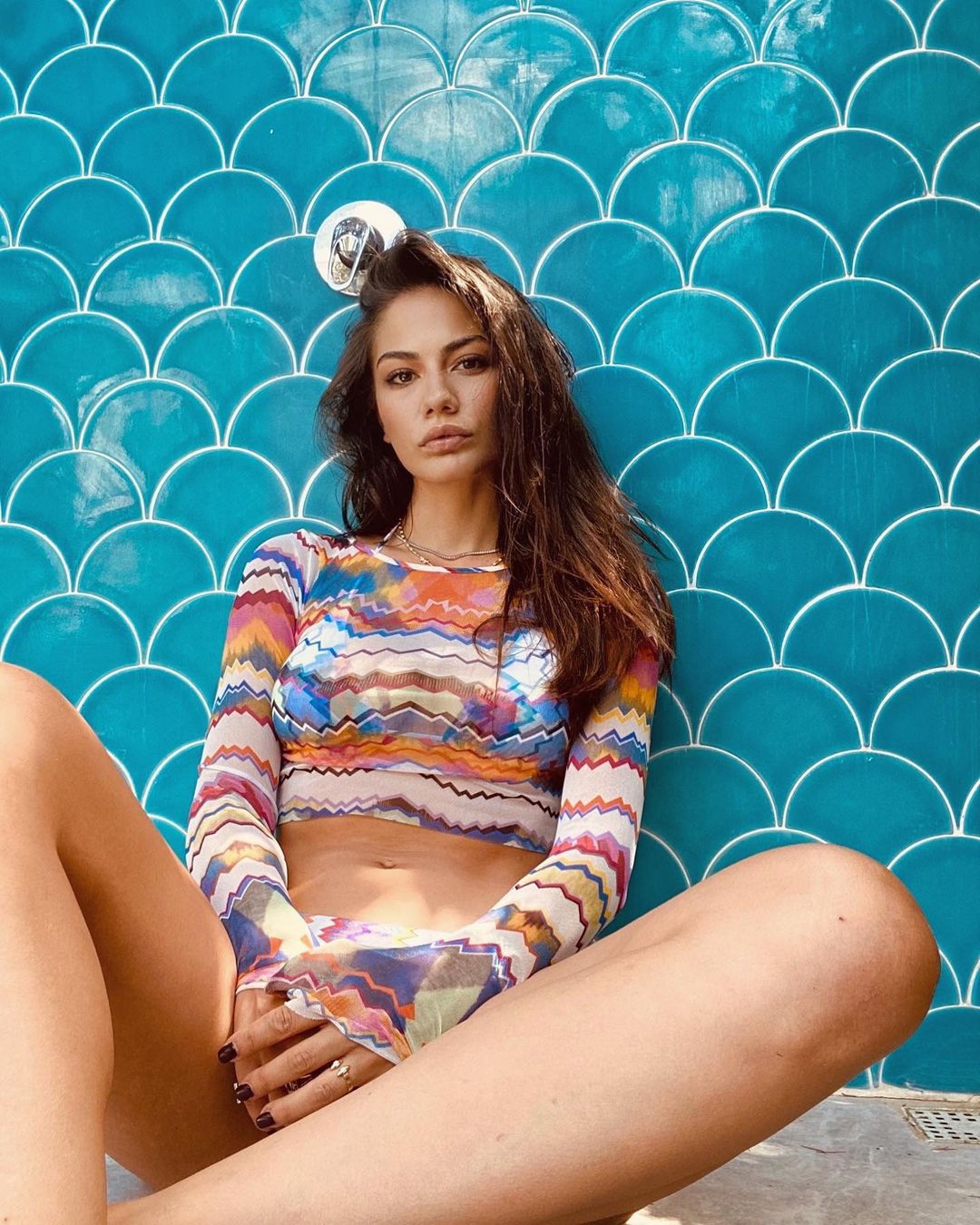 Demet Özdemir Age?
Demet Özdemir is 30 years old as of 2022.
Demet Özdemir Height?
Demet Özdemir is 5'7″ tall.
Demet Özdemir Weight?
Demet Özdemir's weight is 50 kg.
Demet Özdemir Boyfriend, Relationship & Love Affair?
Demet Özdemir and Oğuzhan Koç Confirm Their Love: 'We Are Living a Beautiful Relationship Together'
They are officially in love.
Turkish actor Oğuzhan Koç has confirmed that he and Turkish actress Demet Özdemir are romantically involved via a story he posted on Instagram.
A week ago, it's been rumored that Oğuzhan and Demet are secretly dating and that he moved to live nearby Özdemir.
Koç wrote in the romance announcement: "Even if it wasn't like this when rumors appeared in the past, now Demet Özdemir and I are living a beautiful relationship together."
She had at least 3 relationships previously. Demet Özdemir has been in relationships with Kerem Bürsin (2020) Seçkin Özdemir (2018) and Yusuf Çim (2015).
Demet Özdemir Social Networks?